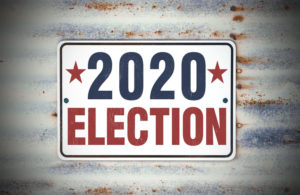 MarketWatch reports that "Democratic candidates have voiced their opinions on climate change, universal health care and the current president for months, but Tuesday marks the seventh and last debate before primary voting begins — and they still haven't talked much about Americans' future financial security."
Although their positions may be similar, considering they're all Democrats, it would help to hear blueprints for how to bolster Social Security, such as proposals to avoid cutting benefits or even if they think it's possible to expand the program, she said. About 40% of older Americans rely on Social Security alone in retirement, according to the National Institute on Retirement Security. Social Security benefits typically replace 40% of preretirement income, though advisers suggest retirees should have enough income (between savings, Social Security and other sources) to replace 70% of their previous salary. The estimated average Social Security retirement benefit in 2020 is $1,500 a month, according to AARP.
Read the article here.