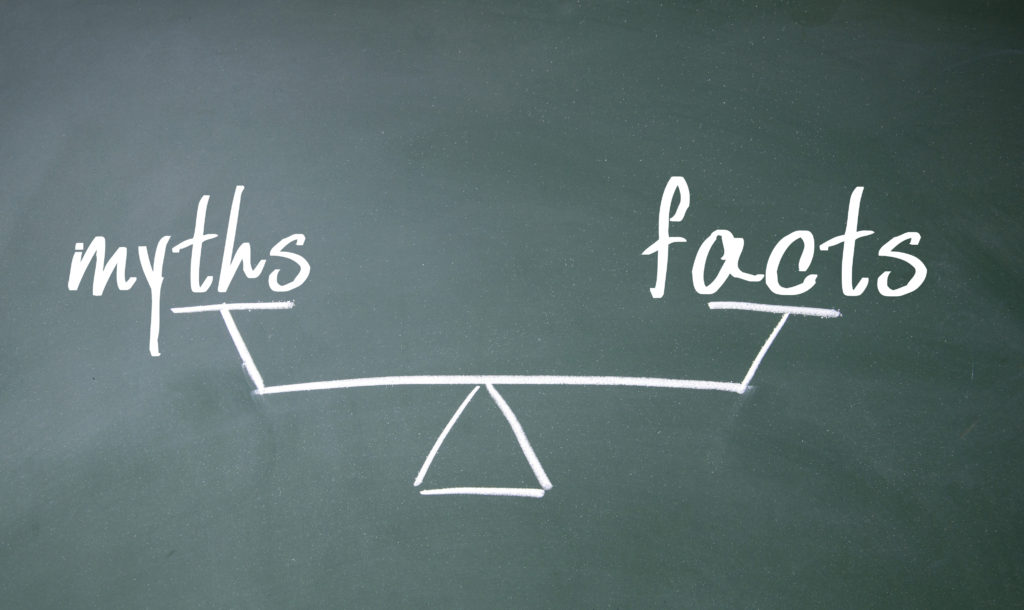 In the interest of promoting the highest standards of research in the area of retirement security, the National Institute on Retirement Security routinely reviews emerging work in the field. Below are research reports and claims that recently have been fact checked by NIRS.
Wirepoints Report Offers Flawed Analysis of Public Pensions | June 2020
A recent report by Wirepoints uses a simplistic comparison of public pension assets to annual benefit payouts to claim the "sky is falling" on retirement systems across the country. Unfortunately, this analysis ignores vital information that provides an accurate assessment of the financial health of retirement plans that serve more than 15 million working and 11 million retired employees of state and local government.
Key factors impacting a pension plan's finances that are completely ignored by this analysis include: future employee contributions, future employer contributions, investment returns, and contribution discipline. Omitting many important key factors leads to misleading results and rankings.
Read the full Fact Check here.
---
Response to "(No) Money in the Bank: Which Retirement Systems Penalize New Teachers?" | January 2017 
This new report released by the Thomas Fordham Institute (TFI) appears contrived to promote switching retirement systems covering teachers in public K-12 schools to defined contribution savings plans, like 401(k) plans. In spite of solid evidence that older women who worked in education have the highest household income when compared to other professions due to the monthly retirement income from their public pension plans, the report paints a misleading picture of the defined benefit pensions covering new teachers.
While the model used in the TFI study reflects specific current salary scale data for teacher in the school systems analyzed, it makes inconsistent assumptions about investment returns and significantly understates of the value the future retirement benefits for new teachers. The longevity factors reflect six fewer years of pension payments when compared to longevity factors that public pension plan actuaries recommend to reflect projected teacher life expectancy when these new teachers retire decades in the future.
Encouraging teachers and policy makers to make important financial security decisions based on major misrepresentations is unfortunate. Nine out of ten teachers return to teach in classrooms the next year and only a small minority of teachers move outside of their school district. Experienced teachers make a key contribution to the quality of K-12 education. Proper design of retirement plans should focus on the majority of teachers that return to teaching year after year.
Read the full response here: "(No) Money in the Bank"
---
Comments on Josh McGee's NCSL Presentation and Defined Contribution Pensions are Cost-Effective Paper | August 2015
The National Institute on Retirement served on a National Conference of State Legislatures panel with Josh McGee of the Manhattan Institute on August 5, 2015. Although it is common practice to provide an advance copy of presentations and research to fellow panelists, Mr. McGee withheld his research paper. A week after the panel discussion, the Manhattan Institute released the paper, Defined-Contribution Pensions are Cost-Effective. Based on NIRS' comprehensive review of this report we find that his presentation did not give proper reference or context and could be easily misconstrued. Furthermore, it is clear that the research published by the Manhattan Institute is fundamentally flawed when applied to discussions of public pension systems. The Manhattan Institute study is contradicted by — and fails to refute — NIRS research in Still a Better Bang for the Buck: An Update on the Economic Efficiencies of Defined Benefit Pensions. 
Read the full response here: NCSL letter and response
---
Getting Past Retirement Crisis Denial | September 2014
We've seen a new emergence of retirement crisis deniers who argue that most working-age households are by-and-large on track to having sufficient income when they retire. Some of the deniers have released publications that take issue with research by NIRS and other organizations analyzing America's retirement savings shortfall. Unfortunately, these retirement crisis deniers choose to overlook key facts presented in our research and offer flimsy methodological critiques.
Read the full response here: Getting Past Retirement Crisis
---
More on the Washington Post Op-ed by Bellwether's Rotherham | May 2014
A recent opinion piece in the Washington Post incorrectly state that teacher pensions create a large group of losers.  To the contrary, Maryland started pension payments in 2013 to 7,260 new retirees who retired with various years of service and for more than seven out of ten retirees their average retirement check exceeds the average amount of the Social Security checks sent to retirees in Maryland. To describe such a plan as poorly structured misleads and fails to consider the workforce advantages of DB plans.

Read the full response here.  Washington Post Response
---
Public Pensions Provide Equal Pay for Equal Work | March 2014
A recent article posted by the Brown Center on Education Policy at the Brookings Institution raised the question of whether public pensions provide women equal pay for equal work. The answer is yes. In fact, pensions are one of the best ways to ensure that teachers can have a safe and secure retirement despite a range of factors working against women.  

Read the response here.  Brookings Institution Response
---
NIRS Responds to TIAA-CREF Institute & Arnold Foundation | October 2013
A recent paper published by the TIAA-CREF Institute and the Arnold Foundation that discusses one of NIRS' flagship reports, "A Better Bang for the Buck: The Economic Efficiencies of Defined Benefit Pension Plans." In the event you receive inquiries on this paper, we wanted to provide you with information so you are prepared to respond and can continue to cite NIRS study findings with confidence. NIRS stands behind our research, which was reviewed by experts and conducted by an economist and actuary who both are highly qualified and respected.
Read the response here.  TIAA-CREF Institute & Arnold Foundation Response
---
American Legislative Exchange Council Report | January 2010
An ALEC report on state pension funds contains serious factual errors and omits relevant contextual information.  It reaches inaccurate and alarmist conclusions.  It's primary recommendation misses the mark and would ultimately be a waste of taxpayer dollars.  NIRS Fact Check highlights the most serious misstatements in the report and provides research citations that set the record straight.
Read the full Fact Check in PDF here.  ALEC Fact Check
---
National Council on Teacher Quality 2008 State Teacher Policy Yearbook | January 2009
One of the pressing policy priorities of our time is recruiting and retaining qualified educators to teach our nation's children.  Traditional pensions have been proven highly effective at this task – that is, transforming new teachers into veteran teachers.  The National Council on Teacher Quality's State Teacher Policy Yearbook identifies a laudable goal – to identify ways to retain effective teachers.  However, their recommendations in the area of retirement plans are out-of-step with established research findings and the consensus of expert opinion.  This is particularly true of the NCTQ's embrace of defined contribution (DC) plans and condemnation of defined benefit (DB) plans.
Read the full Fact Check in PDF here.  NCTQ Fact Check
---
DPS Employee Compensation: The Role of Pension Benefits | March 2008
The Donnell-Kay and Piton Foundations released a report on the Denver Public Schools Retirement System. NIRS review uncovered a number of factual errors. Error # 1: "Pension plans such as DPS' only work because – like Social Security – younger workers are paying for the pension benefits of retiring workers." This statement is incorrect.
Read the full  Fact Check in PDF here.  DPS Fact Check
---
Peaks, Cliffs and Valleys: The Peculiar Incentives of Teacher Pensions | December 2007
Given the importance of education to our society, economy, and democracy, the question of how best to recruit, retain, and retire our nation's teaching workforce is one of our most important public policy discussions. Research tells us that one of the most effective retention tools available to employers seeking an engaged and productive workforce is the defined benefit (DB) pension plan.
Read the full Fact Check in PDF here.  Peaks Fact Check