Dan Doonan

Executive Director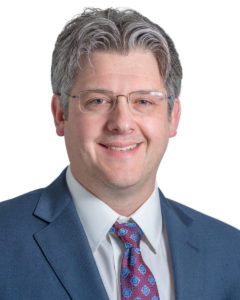 Dan Doonan is the executive director of the National Institute on Retirement Security. With the Board of Directors, Doonan leads the organization's strategic planning, retirement research and education initiatives.
Doonan has more than 20 years of experience working on retirement issues from different vantage points including an analyst, consultant, trainer and even a plan trustee. In these various roles, the consistent theme has been his belief that Americans have a shared interest in creating and maintaining a resilient retirement infrastructure that provides adequate financial support in an efficient manner.
He comes to NIRS after serving as a senior pension specialist with the National Education Association. There he co-authored Characteristics of Large Public Education Pension Plans, a detailed report this is considered to be a definitive resource of information about large public education retirement plans.
Doonan began his career at the Department of Labor as a mathematical statistician. He then spent seven years performing actuarial analysis with Buck Consultants in their retirement practice. His experience also includes positions as a research director and labor economist.
Doonan holds a B.S. in Mathematics from Elizabethtown College and is a member of the National Academy of Social Insurance.
---
Tyler Bond

Research Manager

T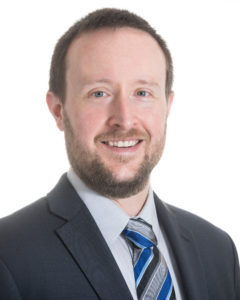 yler Bond is the research manager for the National Institute on Retirement Security. He works with the executive director to plan all NIRS research products. Since joining NIRS, Bond has co- authored a number of research reports and issue briefs on various topics relating to retirement security. He has also spoken at multiple conferences about NIRS research and has testified before the Oklahoma state legislature.
Previously, Bond spent four years at the National Public Pension Coalition, where he directed the research program and authored six original research reports. He has also held positions on Capitol Hill and at the Center on Budget and Policy Priorities.
Bond holds a B.A. in political science and philosophy from Indiana University and an M.A. in public policy from The George Washington University. He is a member of the National Academy of Social Insurance.
---
Nicole Dascenzo

Manager of Membership Services
Nicole Dascenzo joined the National Institute on Retirement Security in 2019 as manager of membership services. Working with the executive director, she oversees membership development and member relations programs.
She comes to NIRS after working as a staff assistant in the Office of U.S. Senator Sherrod Brown. Previously, she also held internships with the Office of Congressman Tim Ryan, the Youngstown Business Incubator, and the Youngstown/Warren Regional Chamber.
Dascenzo earned her B.S. in journalism from Ohio University with a minor in political science.
_________________________________________________________________________________________________________
Kelly Kenneally
Communication Advisor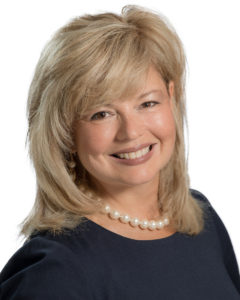 Kelly Kenneally has been providing communications counsel to the National Institute on Retirement Security since its founding in February 2007. On behalf of NIRS, she has authored several reports, including the organization's biennial public opinion research.
Kenneally has more than 25 years of experience in the field of communications and public affairs. In recent years, she has consulted with national organizations, states, and municipalities on retirement security issues. She also has worked with government, for profit and non-profit organizations to develop and implement strategic communication programs.
Prior to establishing a consulting practice, Kenneally served in the White House as Associate Director of the President's Commission on White House Fellowships. She also has held public affairs and communications positions at Micron Electronics, MCI WorldCom, Edelman Public Relations, and the American Nuclear Energy Council. She began her career as a legislative assistant with the Maryland General Assembly. She holds a B.A. in Government & Politics from the University of Maryland, and has undertaken graduate coursework at The George Washington University in the political management program.