Diane Oakley
Executive Director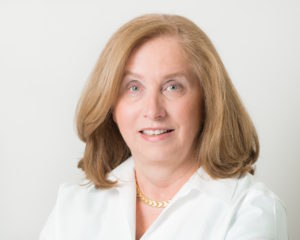 In January 2011, Diane Oakley was named executive director of the National Institute on Retirement Security. With the Board of Directors, Oakley leads the organization's strategic planning, research, and education initiatives.
Before joining NIRS, Ms. Oakley served as senior policy advisor to Congressman Earl Pomeroy, who represented the state of North Dakota.  There, she worked in a bi-partisan fashion with diverse groups to achieve policy solutions. Oakley played a key staff role in formulating legislative strategy on a range of tax, pension, Social Security, financial services, and workforce issues.
Prior to her service on Capitol Hill, Ms. Oakley held leadership positions with TIAA-CREF, a leading financial services provider.   During her 28-year tenure with the organization, she held a number of management, public policy, and technical positions, including vice president for special consulting services and vice president for associations and government relations.
She holds a B.S. in Mathematics from Fairfield University, where she graduated Cum Laude.  She earned an M.B.A. in Finance from Fordham University.  She is a member of the National Academy of Social Insurance.
---
Jake Ramirez
Manager of Membership Services
Jake Ramirez joined the National Institute on Retirement Security in September 2016. As Manager of Membership Services, he is working to support outreach and services for NIRS members, spearheading our events and assisting with communications efforts.
Mr. Ramirez comes to NIRS from STAND, a student-led organization established to empower individuals and communities with the tools to prevent and end genocide. Jake is from Austin, Texas, and he holds his undergraduate degree in Business Economics from the Eller College of Management at the University of Arizona.
---
Kelly Kenneally
Communication Advisor
Kelly Kenneally has been providing communications counsel to the National Institute on Retirement Security since its founding in February 2007. She works with NIRS on its national communication and education initiatives.  On behalf of NIRS, she has authored several reports including Pensions and Retirement Security 2011: A Roadmap for Policymakers.
Ms. Kenneally has nearly 20 years of experience in the field of communications and public affairs. In recent years, she has consulted with national trade organizations, states, and municipalities on retirement security issues. She also has worked with government, for profit and non-profit organizations to develop and implement strategic communication programs.
Prior to establishing a consulting practice, Ms. Kenneally served in the White House as Associate Director of the President's Commission on White House Fellowships. She also has held public affairs and communications positions at Micron Electronics, MCI WorldCom, Edelman Public Relations, and the American Nuclear Energy Council. She began her career as a legislative assistant with the Maryland General Assembly. She holds a B.A. in Government & Politics from the University of Maryland, and has undertaken graduate coursework at The George Washington University in the political management program.