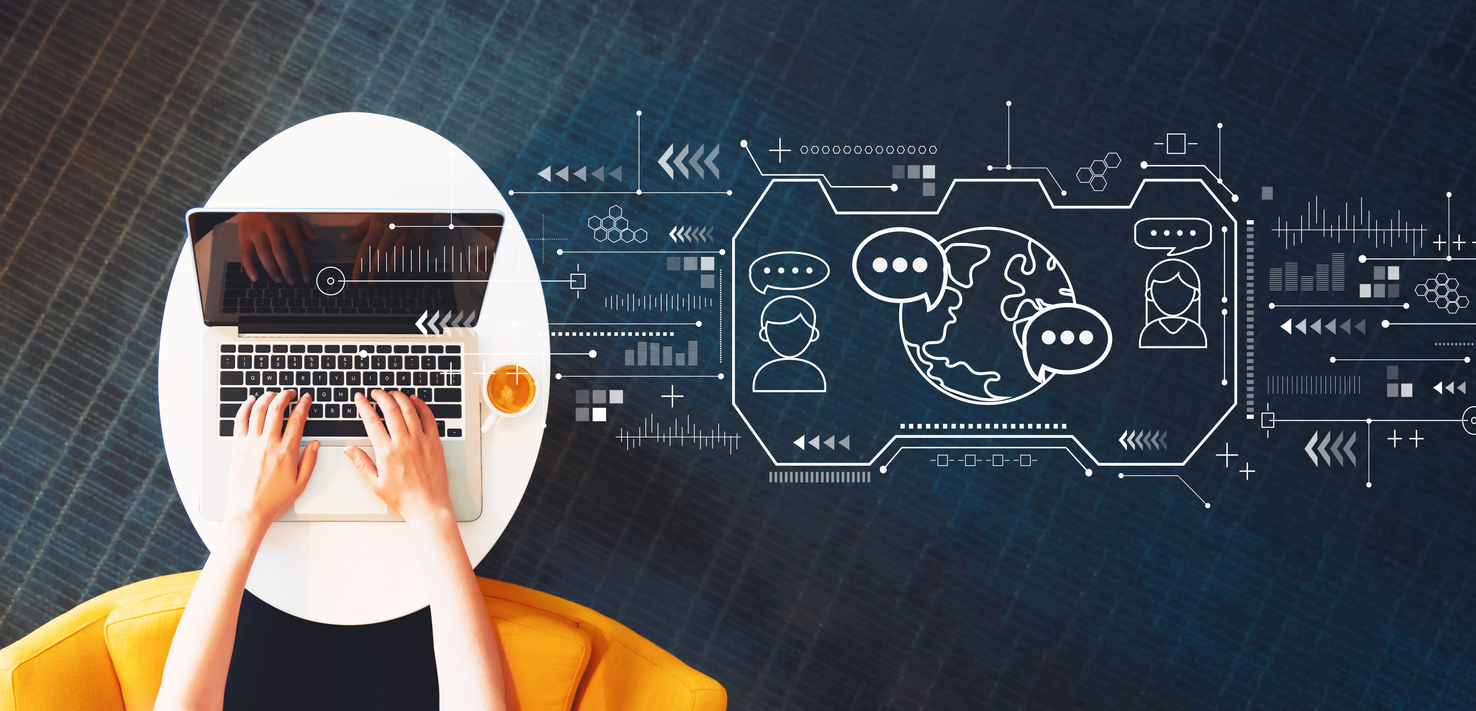 In an effort to keep retirement leaders informed during the COVID-19 crisis, we are hosting a new series of webinars with timely, relevant information on the economy and retirement.
**Please note that webinar replays regarding NIRS research reports can be found on each report's research page.
---
Upcoming Webinars
Join us on Wednesday, November 16th at 2:00 PM EST for a webinar, How Changes to Actuarial Standards Will Impact Pension Reporting.  During this session, experts will discuss recent and proposed changes in actuarial standards that will affect pension systems. Speakers including Flick Fornia, Pension Trustee Advisors, Joe Newton, Gabriel Roeder Smith and Company, and Todd Tauzer, Segal. Register here.
---
Past Webinars
Thursday, April 9, 2020 at 2:00 PM ET | Listen/watch a webinar replay and review the presentation of a session with Ronald Temple, Managing Director and Co-Head of Multi-Asset and Head of US Equity, with Lazard Asset Management. He discussed the economic and market implications of the COVID-19 pandemic. and key issues facing investors as we navigate this unprecedented public health and economic crisis.
Thursday, April 16, 2020 at 1:00 PM ET |  Listen/watch a webinar replay and review the presentation with Jim McDonald, chief investment strategist, and Erick Noensie, Ph.D., senior healtcare analyst, with Northern Trust Asset Management on the coronavirus and market volatility. Market fluctuations are triggering key questions for investors about the progression of coronavirus, portfolio re-balancing, growth considerations, interest rates and market risks.
Tuesday, April 21, 2020 at 12:00 PM ET | Listen/watch a webinar replay and review the presentation by Aon on recent research, The Real Deal: Measuring Retirement Income Adequacy. This research offers insight into the overall retirement readiness of U.S. workers and provides a benchmark for employers as they measure the effectiveness and sufficiency of their programs, an issue that is garnering increased attention during the COVID-19 economic crisis. During the session, we will discussed the resources that are needed to generate a secure retirement and how these targets are changing over time.
Wednesday, May 20, 2020 at 2:00 PM ET | Listen/watch a webinar replay and review a presentation about progress on state sponsored retirement savings plans in Illinois and California. Many states are setting up these plans to establish retirement accounts for workers without employer plans to improve retirement readiness. During the session, you will learn about progress with the roll-out of these innovative retirement plans and hear about the process for starting a state-wide retirement savings program.
Thursday, May 28, 2020 at 2:00 PM ET | Listen/watch a webinar replay and review a presentation by experts from the Federal Reserve Bank of St. Louis. They present and discuss various studies—some reflecting the effect of the pandemic—related to overall household financial stability and retirement security. Who was thriving and struggling before the pandemic? Which families will have economic resilience during the pandemic, and which will not? Are particular demographic groups more at risk than others? What are some paths forward? Participants will also have an opportunity to ask questions and engage with the experts.
Wednesday, June 3, 2020 at 11:00 AM ET | Listen/watch a webinar replay and review a presentation by experts from Baillie Gifford with an update on COVID-19 and learnings from other countries' responses. The session also provided an update on the current economic situation, the impact on financial markets, and the current investment environment.
Monday, July 20, 2020 at 2:00 PM ET | Listen/watch a webinar replay and review a presentation by experts with Callan on how the environment has changed for the capital markets given COVID-19, and how capital market assumptions may change looking forward. The session also explored how these changes feed through to the investment advice provided on portfolio design and return and risk expectations.
Wednesday, July 22, 2020 at 2:00 PM ET | Listen/watch a webinar replay and review a presentation by experts from the National Academy of Social Insurance on the importance of social insurance programs to address the current pandemic and recession. The current crisis has exposed weaknesses in protections for working families, and retirement savings often are used to fill gaps in protections. The discussion highlights the role of social insurance in building a stronger society and fairer future.
Tuesday, July 28, 2020 at 3:00 PM ET | Listen/watch a webinar replay and review a presentation on how institutional investors can capitalize on the yield of alternatives by focusing on the idiosyncratic risks that drive returns. This approach allows investors to stitch together multi-asset portfolios in a more efficient, coherent way. Nathan Shetty with Nuveen discussed why a risk factor-based approach works well for alternative asset classes; how to capitalize on the yield and diversification benefits of alternatives; and how institutional investors can leverage the factor-based approach for multi-asset portfolio construction.
Wednesday, August 12, 2020 at 2:00 PM ET  | Listen/watch a webinar replay and review a presentation of a new report, Retirement Security and Financial Decision Making, available here. Conducted by the Consumer Financial Protection Bureau, the research finds that nearly half of Americans who retired between 1992 and 2014 did not have the ability to maintain the same spending level for five years following retirement. During the session, attendees heard about the findings, which indicate that certain financial decisions may enhance or diminish retirees' ability to maintain the same level of spending level. For example, for homeowners, entering retirement without mortgage debt, for those with a pension, choosing a monthly annuity rather than in a lump-sum payout, are positively associated with retirees' ability to maintain the same spending level for five years.
Friday, August 14, 2020 at 2:00 PM ET  | Listen/watch a webinar replay and review a presentation that offers and discussion with actuarial experts of the potential impacts of COVID-19 on teachers and their plans for retirement. With schools announcing re-opening plans amid rising COVID-19 cases, how will teachers react to the uncertainty about returning to the classroom? Will we see an increase or reduction in retirements stemming from in-person or virtual learning environments? What should states and school districts know as they set a course for the 2020-21 school year? The expert panel examines how the potential of COVID-19 on classrooms and pensions at a time when the nation already is facing a shortage of teachers.
Wednesday, August 19, 2020 at 2:00 PM ET | Public sector retirement systems are facing market volatility stemming from the COVID-19 pandemic. Listen to a webinar replay* and review the introductory slides from a session with three retirement systems directors, along with a review of previous research that examines financial downturns, Lessons From Well-Funded Public Pensions. Attendees heard an update on the retirement systems amid this latest economic crisis, as well as a discussion of how this health-driven COVID-19 crisis is impacting retirement plans as compared to the housing-driven financial crisis. We also revisited key elements of public sector defined benefit pension plans detailed in the report.  (*Please note that due to technical difficulties, the speaker video was not captured in the recording, but audio recording of the presentation is available.)