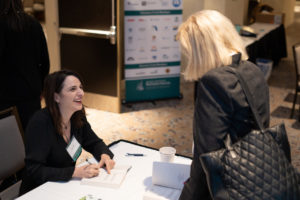 On March 2 – 3, 2020, NIRS held its 11th Annual Retirement Policy Conference, 2020 Vision: The Future of Retirement, at The Westin City Center in Washington, D.C.
The event was live webcast via Facebook.
Download the agenda here.
The conference opened with a networking reception on Monday, March 2, from 5:30-7:00pm at The Westin City Center. On Tuesday, March 3, attendees heard from retirement policy experts and thought leaders from across the country on key issues facing retirement security and the solutions to fixing these problems.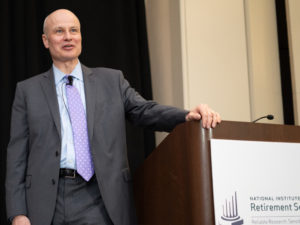 Best-selling author Alissa Quart delivered the opening keynote, providing insight from her book, Squeezed | Why Our Families Can't Afford America. Click here to view her photo essay, and click here to view her accompanying video.
Christian Weller with the Center for American Progress and University of Massachusetts-Boston provided an overview of developments on Social Security, including expansion proposals from 2020 presidential candidates. Click here to view his presentation.
Dr. Juliette Cubanski with the Kaiser Family Foundation discussed rising healthcare costs and provided insight from her new KFF issue brief, How Much Do Medicare Beneficiaries Spend Out of Pocket on Health Care?  Click here to view her presentation.
The event also featured panel conversations with retirement experts and thought leaders including: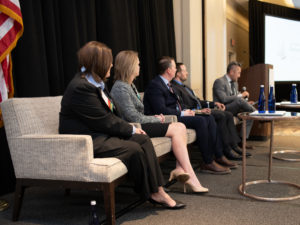 Beyond the Wage Gap: The Factors Harming Women's Retirement Security & How to Fix it
Moderator: Regina Jefferson, The Catholic University of America
Elaine Ryan, AARP
Emily Spreiser, Pension Rights Center
The Importance of Pensions in Small Town America
Moderator: Akio Tagawa, Linea Solutions
Elizabeth Althoff, Missouri LAGERS
Rebecca Merrill, Teachers Retirement System of Texas
The Intersection of Public Pensions & Workforce Management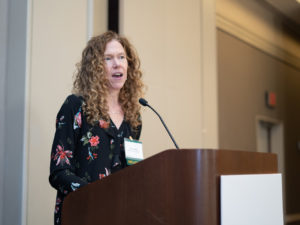 Moderator: Bill Lucia, Route Fifty
Tim Abrams, Kentucky Retired Teachers Association