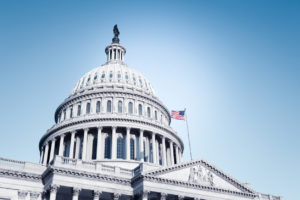 REGISTRATION IS NOW OPEN!
On March 2 – 3, 2020, NIRS will hold its 11th Annual Retirement Policy Conference, 2020 Vision: The Future of Retirement, at The Westin City Center in Washington, D.C.
This event is exclusive for NIRS members. If you aren't currently a member and are interested in attending, please fill out a member application or email Nicole Dascenzo at membership@nirsonline.org to learn more about becoming a member of NIRS.
Were you at last year's conference?  Held from February 25-26, 2019, Retirement Security in America | How Can We Do Better?, provided a forum for retirement leaders and experts to discuss way to improve Americans' retirement outlook.
Access a replay of the conference livestream here!
Download conference materials:
The conference featured distinguished thought leaders including:
Nancy J. Altman, President, Social Security Works
Scott Brabrand, Superintendent of Schools, Fairfax County Public Schools
Joshua Franzel, President & CEO, Center for State and Local Government Excellence
Robert Friedman, Founder & Chair Emeritus, Prosperity Now: Download the presentation here
Rocky Joyner, Vice President & Actuary, Segal Consulting
Jim Keohane, President & CEO, Healthcare of Ontario Pension Plan: Download the presentation here
Alison Loat, Managing Director, FCLT Global
Princess R. Moss, Secretary-Treasurer, National Education Association
Helaine Olen, Journalist
Dr. James Poterba, Mitsui Professor of Economics, MIT, and President, National Bureau of Economic Research
Stephanie Roman, Senior Policy Analyst, UnidosUS: Download the presentation here
Ron Saathof, Founding Director of the Pension Resources Department, International Association of Fire Fighters
Katie Selenski, Executive Director, CalSavers: Download the presentation here
David R. Wilson, Head of Fixed Income Client Portfolio Management, Nuveen