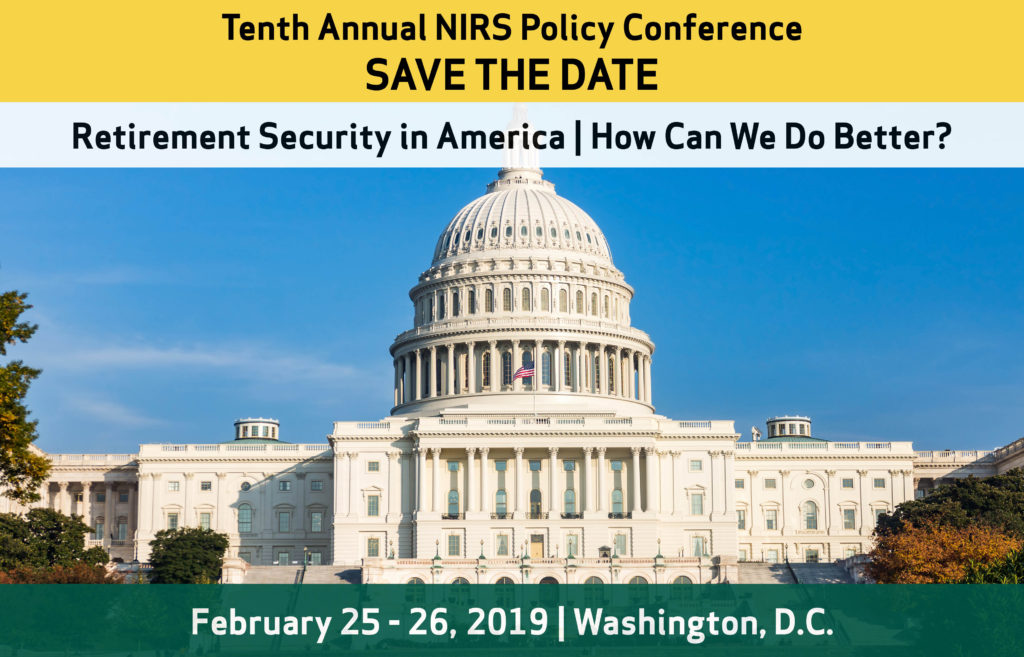 Save the date for NIRS' Tenth Annual Retirement Policy Conference on February 25-26, 2019, in Washington, DC! Like last year, the conference will be hosted at The Westin City Center at 1400 M Street N.W. in Washington, DC.
NIRS Members can register for the conference and book their room by logging into the site and visiting the Insider tab.
The conference is exclusive to NIRS members and special invited guests. Again this year, registration is complimentary for NIRS members. Be sure to renew your 2019 membership to secure your seat. If you aren't a member, we invite you to support our work by becoming a member.
Haven't renewed your 2019 membership yet? Renew or upgrade today to take advantage of this complimentary and exclusive members only event. To discuss membership, retrieve your login information, or receive another copy of your invoice, please contact NIRS manager of membership services Jake Ramirez at jramirez@nirsonline.org or 202.457.8190.