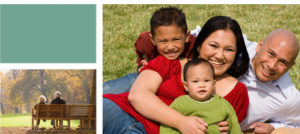 As an Associate Member, you support NIRS' critical retirement security research, analysis and education work, and you enjoy valuable benefits for you and your organization:
Advanced access to NIRS Research Reports and Briefs
Access to our webinar series
Complimentary attendance to our Retirement Policy Conference
Opportunities to network with leaders influencing retirement policy
Priority requests for NIRS experts to speak at your events
Member alerts on timely matters related to retirement security
Full access to the NIRS members only website
Access to NIRS' newsletters, member alerts, and webinars
Strategic advice on how to use NIRS products to maximum effect
Associate Members who wish to enhance their involvement and commitment to NIRS have the opportunity to join the Visionary Circle.
Members of the Visionary Circle receive additional benefits:
Exclusive opportunities to partner with NIRS on research, special programs, or projects
A once-a-year meeting for all Visionary Circle members to discuss the work of NIRS and current retirement security issues
Special recognition on the NIRS Members Only Website
All Associate Member Benefits
Associate Members are employee benefit plans, state or local agencies charged with investing public funds, and charitable tax-exempt foundations and endowments that are interested in retirement security and pensions.
Please email membership@nirsonline.org or call 202-457-8190 to become a member today!