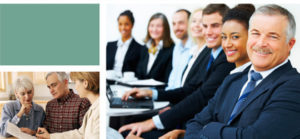 As a 2023 Educational Sustainer, you will enjoy a wide range of benefits, including:
Complimentary admission for two to the NIRS Annual Retirement Policy Conference
Networking opportunities with members, opinion makers, and leaders on retirement issues
Recognition at the NIRS Conference, in the Annual Report, and on the website
Access to the NIRS Members Only Website with exclusive resources, archives and a members database
Access to our popular webinars
Priority requests for NIRS experts to speak at your events
Electronic newsletter, Noteworthy from NIRS
Member alerts on timely matters related to retirement security
Reports and Issue Briefs with our original research and analysis
Educational Sustainers are any individual, incorporated entity, educational institution, association, or other group interested in retirement security and the work of NIRS.
2023 dues for Educational Sustainers of NIRS are based on type of organization and operating budget. Educational Sustainers who join NIRS' Visionary Circle or Director Circle receive enhanced member benefits.
Please email membership@nirsonline.org or call 202-457-8190 to become a member today!