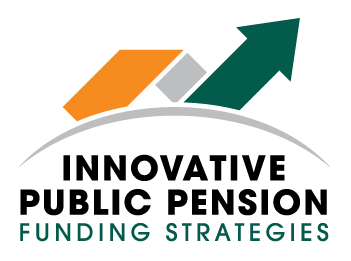 Interested parties in the U.S. and abroad are eligible to submit entries here by Monday, January 10, 2022, at 11:59 PM ET. 
Submissions must be original works created specifically for this hypothetical pension scenario. Individuals or groups are eligible to submit entries.
All submissions must comply with the following guidelines. Failure to comply with these guidelines may disqualify a submission.
A webinar was held on October 21, 2021 with a review of the competition guidelines and questions. Watch the replay here. Download the slide presentation here.
---
Funding Policies should adhere to the following criteria:
Objectives: Submissions should reduce contribution volatility, promote intergenerational equity, and keep plans on a sound funding trajectory in a manner that is consistent with the CCA white paper, Actuarial Funding Policies and Practices for Public Pension Plans, while keeping in mind that investment performance and demographic changes can vary from current expectations.
Funding policy submissions must be clear so the panel of judges can analyze the outcomes produced by modeling various scenarios without applying personal judgements.
The funding policy should always produce contributions that are equivalent to—or ahead of—the Actuarially Determined Employer Contribution (ADEC) on a cumulative basis. However, contributions can be less than the ADEC for any year, subject to the requirement that the shortfall does not exceed the amount of prepaid contributions that were made in prior years (plus actual returns).
Contestants may not achieve the objectives above by proposing to change plan benefits, the structure of benefits, or the cost-sharing arrangement.
---
Submissions should adhere to the following formats:
All submissions must be in English.
Submit a Word document describing the funding policy, along with a short explanation (not to exceed 2000 words) of the rationale behind the policy and how it accomplishes the objectives above.
The submission also should include the date of submission; full name of author(s), and a 100-250 word biographical sketch of the author(s).
Submissions should be standard 8.5×11 inch format and submitted using 12-point Times New Roman font, with one-inch margins (top, bottom, left and right), and single spaced.
The bottom right of each page should include the page number and title of paper.
The funding policy should be submitted electronically by completing the online form by Monday, January 10, 2022, at 11:59 PM ET.
Submitters agree to present their work at both the 2022 National Institute on Retirement Security Annual Policy Conference and the 2022 Conference of Consulting Actuaries Enrolled Actuaries Conference if they are chosen as a winning submission.
---
The selection of winners, if any, is at the sole discretion of the National Institute on Retirement Security (NIRS) and Conference of Consulting Actuaries (CCA). NIRS and CCA anticipate selecting three winning submissions, but reserve the right to select no winners in the event submissions do not meet the above guidelines and/or if the judges do not believe any submission is worthy of the award.